For many years I was assistant editor and regular columnist for Faeries & Enchantment Magazine. This lovely UK publication covers all manner of wonderful and otherworldly subjects related to the Fae and fantastical. I stepped down from my role a few years ago to concentrate on my photography. However, I'm happy to announce that the current issue of FAE contains an article written by me and illustrated with my photography.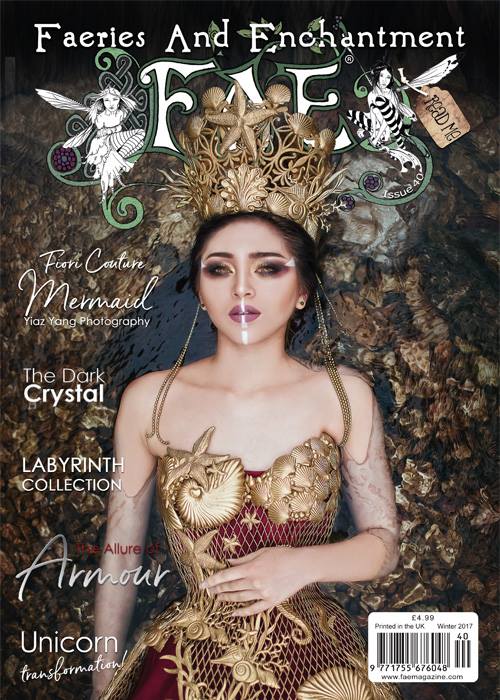 My choice of subjects was rather an easy one – magical, miniature mushrooms. The woods are thick with them right now. Growing from beneath the leaf litter and nestling on mossy stumps and branches. Going on a walk with me in Autumn means you never get anywhere fast as I have to stop and take photos of every mushroom I see.
And mushrooms, of course, have a very long association with the Faery Folk (another subject very close to my heart). I look at some of the links between Faeries and mushrooms found in folklore. The feature includes some previously unseen photos of mushrooms taken over the last couple of months. I will be sharing lots of mushroom photos on Instagram this week in celebration of the mushroomy marvels.
Faeries & Enchantment Magazine is available to buy from the FAE Magazine website. Issue 40, the Winter edition (which features my work) is £4.99. You can also pick up a bundle of back issues online. Alternatively, if you happen to be in the vicinity of Glastonbury this weekend, you can buy a copy in person from the Faery Fayre. And if you like my mushroom photography, you will find a postcard collection now available in my shop.