The city of Manchester contains many fine buildings, a testament to the power and wealth of its industrial past. At the heart of the city lies a particularly imposing architectural masterpiece. Manchester Town Hall is regarded as one of the finest examples of Victorian Gothic Revival architecture in the world. The town hall is Grade I listed, meaning it is of exceptional interest. Despite this, essential repair work is needed to restore the building to its former glory. I was lucky enough to take a tour before the doors shut for the next 6 years while work takes place.
When the civic leaders of Manchester decided a new town hall was required, they insisted it be 'equal if not superior, to any similar building in the country at any cost which may be reasonably required'. A competition was held for architects to submit plans. It was Alfred Waterhouse who was eventually appointed architect, and work began in 1868. The new Manchester town hall was opened by mayor Abel Heywood on 13th September 1877.
The building contains offices and grand ceremonial rooms befitting the status of Manchester Corporation. Everywhere symbols of Manchester appear in mosaic, glass and wood. The Manchester bee flies in formation with cotton flowers across the floor of the landing. The marble gaze of eminent figures in science, industry and politics greet the visitor in the entrance and sculpture hall. One cannot fail to be impressed, which is, of course, the idea.
The Great Hall is home to the Manchester Murals. Painted by Ford Maddox Brown between 1879 and 1893, at the end of his career. This series of 12 paintings depict important scenes from Manchester's history. The barrel vaulted roof bears the arms of countries and towns the world over with trade links to Manchester. John Ruskin described the Great Hall as "the most truly magnificent Gothic apartment in Europe." High praise indeed!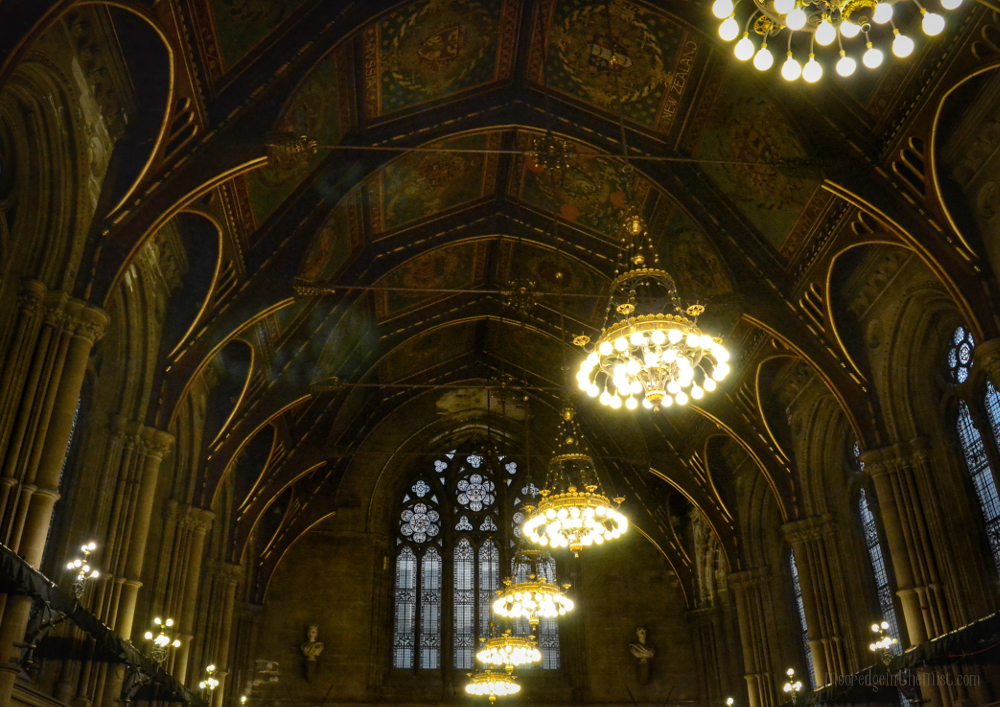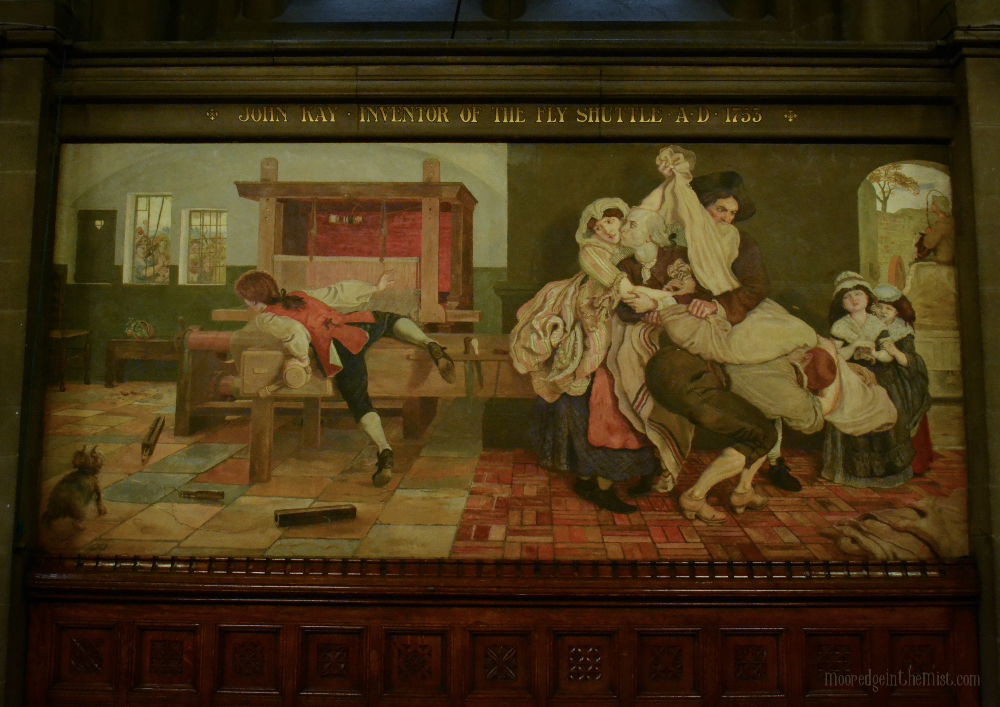 Ever the Harry Potter fan, I can imagine the spectacular spiral staircases would not look out of place at Hogwarts. While they may not move, they do sport filigree railings and a beautiful starry ceiling. From the windows, it is possible to peek into the inner courtyard. If you are a fan of film and period drama this will probably look familiar. It has in recent years been used as a location for Sherlock Holmes, Victor Frankenstein and Ripper Street, along with many others.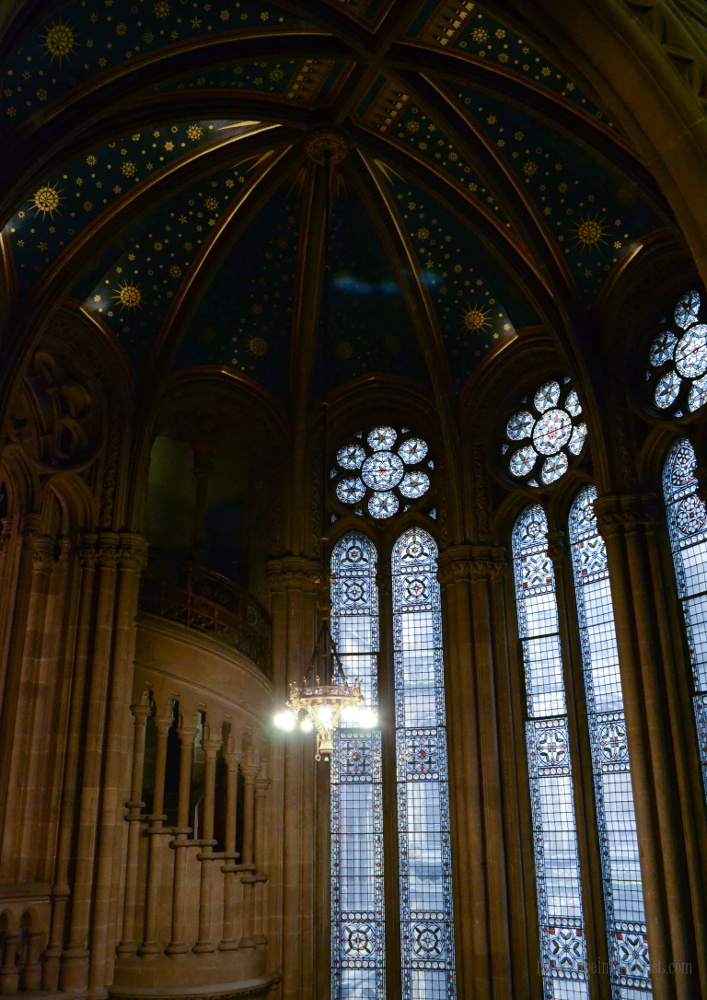 Manchester Town Hall will close on January 15th. If you can get a place on a tour I highly recommend it. Our tour guide was well informed and entertaining. However, if you miss out, you will be able to tour the building after the renovations, albeit not for a few years yet. I look forward to going back when the work is complete, to see it in all its revived glory.